Final Opportunity to Own a High-End Collectable Instrument Cable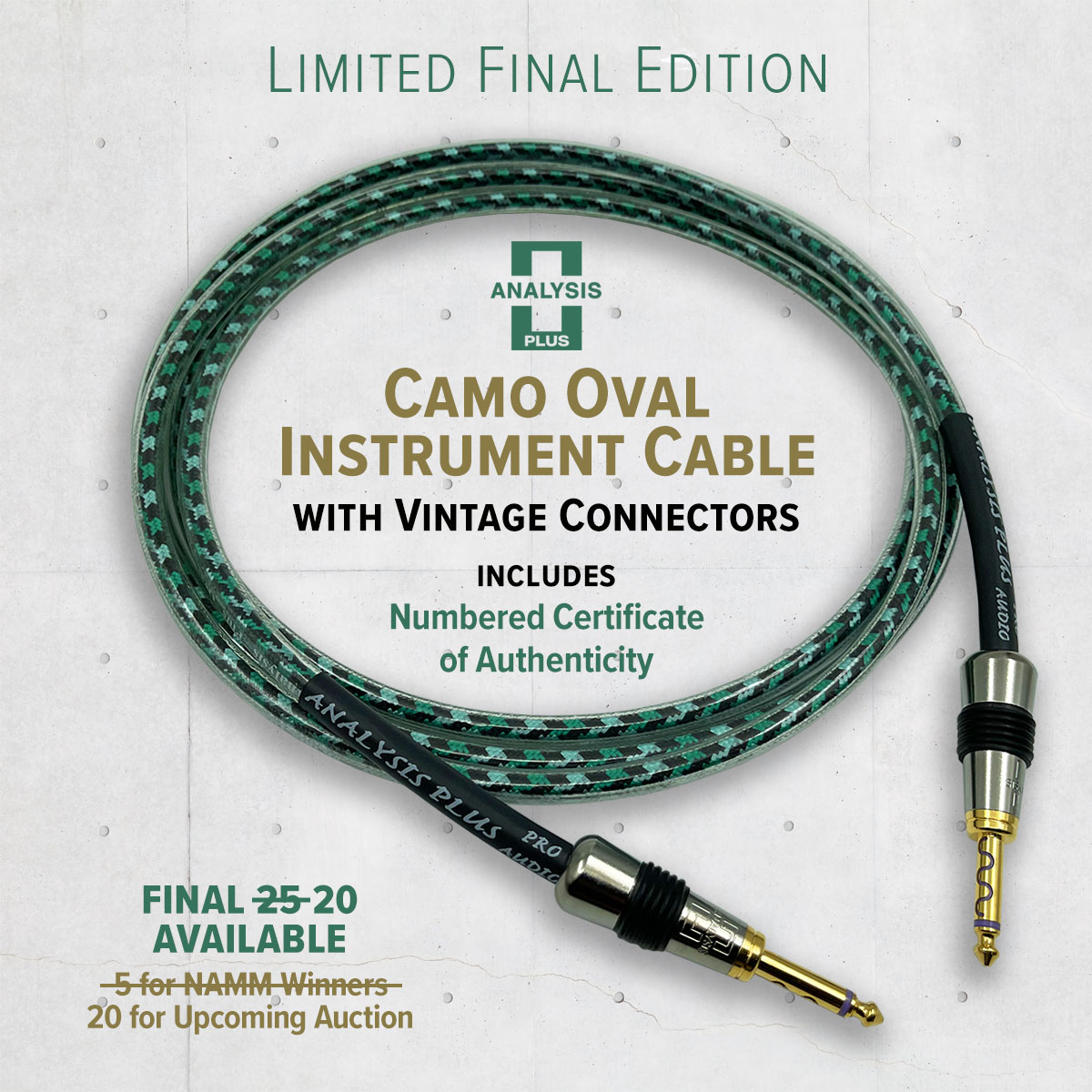 There's only one spool of our treasured Camo Oval cable left, and just enough of our very cool Vintage Connectors to make 25 10-foot cables. And that'll be it. There will be no more.
In celebration of the final run of these great cables of the past, we're making them available in two ways.
GIVEAWAY… We already gave away 5 of these collectable Camo Oval cables at a live, public drawing on Sunday, June 5 at our booth at the 2022 NAMM Show in Anaheim. Congratulations to the winners.
AUCTION… There will be an auction for the remaining 20 cables with 60% of the proceeds being donated to Guitars 4 Vets, a 501(c)3 non-profit dedicated to providing relief to struggling veterans through the healing power of music and community.
Each of these high-end cables (similar to our famous Yellow Oval cable) comes with a signed and numbered Certificate of Authenticity. The auction is scheduled to begin July 1, 2022.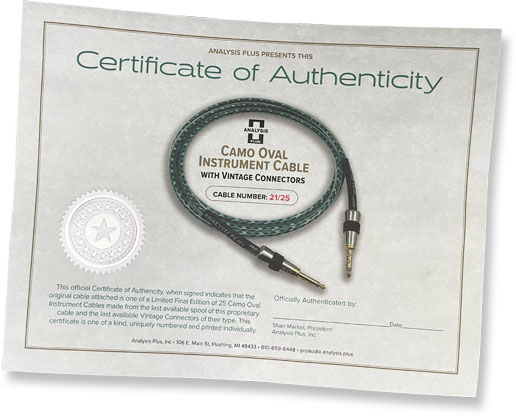 To be notified of the upcoming auction details first, please fill out and submit the simple form below.